We consider our staff part of the family here at Artco Signs. Our highly skilled, knowledgeable and talented team members have been around the block a few times and know a thing or two about building custom, creative and diverse signs for businesses in the Seattle region.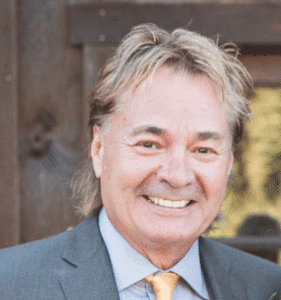 Just after high school the founder of Artco, Damon Moore & a friend, started selling signage door to door. When he was finally able to procure his first signage job - creating a sign for a dentist office in Ballard - Artco was born. From there, the business grew, with a reputation for creating fine handcrafted signage, and professional installation.
Damon found the perfect location for Artco in the hub of the city on Mercer Street, where they stayed for 20 years before making a move to Denny and Dexter under the shadow of the Pink Elephant Car Wash. In 2006 Artco moved into their newly remodeled and permanent home on Brandon Street, off of 1st Ave South, in the historical Georgetown district.
It's with great sadness we lost our dear friend, sign maker and extraordinaire on July 5th, 2016. Revered among Seattle business owners since 1971, Damon was an outside the box thinker always having fun designing his masterpieces, regarding all signs.
Damon's goal was to see Melissa flourish into a successful business owner and to have her continue his legacy at Artco Sign Company when he planned to fully retire in 2018.
Legacy living on, daughter Melissa Moore has worked at Artco for 14 years and grew up among the industry all her life. Taking Damon's legacy, she pushed forward with it.
He will live on in our hearts and we will continue to strive to make your dream come true.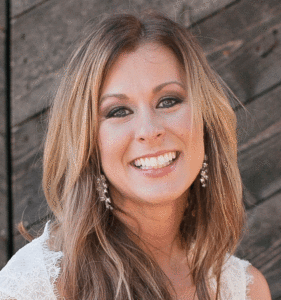 Starting as Sales Manager in 2003, moving to Vice President in 2014 and now CEO of Artco Signs, Melissa has had signage in her blood her entire life. As Damon's daughter, she grew up around the industry, and has an extensive knowledge base in all types of signage and displays.
Melissa brought a wealth of sales experience to her position at Artco. She previously spent 7 years as Sales Manager of Vintage Baskets, where her role included extensive travel, and trade show management.
In her spare time, Melissa loves outdoor activities, and spending as much time as possible with her 3 children.
Her love for the sign industry, creativity, sign packages and love of her clients keeps her inspired to keep creating unique, diverse, specialty sign packages for the business owners of Seattle and beyond.
"Damon and Melissa are the best at what they do and have always given us 100%. Their team at Artco is creative and hard working. There isn't a better sign company around that shows more passion for signage and treating the customer right!"
- Tracy Atkinson, Marketing Director
  GRE properties
"Artco is prompt, reliable and provides excellent customer service. In a demanding economic environment it is even more crucial to respond quickly to our client's needs. Artco has turned around products within a couple days (a very short time from design to approval and final production) to our client's satisfaction."
- Paulina Chau, Regional Manager
  Riverstone Residential Group
"Artco has been a tremendous help on many projects over the last several years. They truly provide a one-stop shopping experience with great in-house design capability, fabrication and installation."
- Jason Book-Symons, Investment Manager
  Security Properties
"Artco's team is passionate about their business. The personal service, care, commitment and time invested by Artco on our behalf is stellar."
- Debbie Hanan
  Indigo Real Estate Services, Inc
"The staff at Artco is friendly, responsive and strives to exceed expectations. Thanks for your good work!"
- Paulina Chau, Regional Manager
  Riverstone Residential Group
"With outstanding quality, quick production and fantastic service; Artco has always exceeded our expectations."
- Nathaniel Stevens, Regional Manager
  Equity Residential
"Artco is responsive, innovative, collaborative and fun to work with! Their product is always top-quality and they have quickly become my go-to company for all of my signage needs."
- Jason Book-Symons, Investment Manager"
  Security Properties
"I highly recommend Artco Sign Company as a solid and reliable supplier, and experts in their field. They are a perfect fit for anyone looking for the highest quality signs and unparalleled service, whether the job is standard or unique."
- Brett Jacobsen, President
  FNW, Inc.
"Damon, Melissa are a pleasure to work with and always find a way to work within budget. They're willing to tweak designs/colors/materials over and over until we find a concept that makes everyone happy and their end product is always beyond expectation."
- Geoff Edlund, Investment Manager
  Pinnacle, An American Management Services Company
"Artco has been our exclusive provider over the last 10 years. During that time, they have also provided our company with excellent support, service, and design. They strive to make their products exceptional in each and every one of the communities."
 - Brett Jacobsen, President
   FNW, Inc.
"We have attempted to work with a variety of signage companies, but have not been able to achieve the same level of customer satisfaction that we have with Artco Sign Co. They are our go-to for any and all signage matters, including all phases of our business (development, construction and management). It is a pleasure working with this very capable team, and we trust that our projects are in good hands with Artco!"
- Owner-Builder, Western Washington